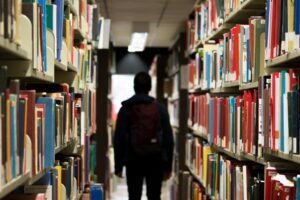 So you have lost the CBSE Admit Card. Now, how you will get the result of your CBSE board exam without your admit card. Today in this article I will share the tricks and tips, how you can find CBSE roll number by name and Admit card ID through which you can get your result easily from the CBSE official website.
How to find CBSE roll number by name?
1. First click on the link below.
2. Then click on the button to continue.
3. After that you need to enter your name, mother name, father name, and date of birth.
4. Then click on the find, wait for a few seconds and you will get the roll number.
There are many ways to find CBSE roll number so let me discuss one by one all the tricks:
Trick 1: Ask the student who has the roll number after or before you in your class and according to that add +1 or subtract -1 from his or her roll number. Then go to the CBSE website and check your result now while you will check the result you have to enter another field which is Admit card ID to find Admit card ID click on the link and find your admit card id easily by entering your date of birth, mothers name, School code, exam center.
Trick 2: If you don't have any friend who is near your roll number then you need to ask your best friend what his/her roll number and according to that add the difference or subtract from the roll number you just need to be a bit patients this is the easiest way to find CBSE roll number by name.
Trick 3: And the last option is to ask your school for your roll number admit card because the school has all the access but many of the students hesitate to ask the school so that's why asking your friend is easier but takes a bit of time.
Link to find CBSE roll number –
Server 2: Link to find cbse roll number