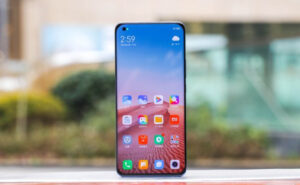 MIUI is Xiaomi's first product. We have always believed that software is the soul of mobile phones, and to some extent, it is more important than hardware. This is also a key factor for Xiaomi's success. As the most localized Android customized UI, MIUI has attracted attention from the outside world every time it is updated, and this time the MIUI 13 system is finally coming, and the time is set for August.
It is reported that the new MIUI13 system will be self-researched and reconstructed from the underlying technology, completing a completely new and extremely advanced technical architecture. It is reported that the first batch of pre-installed models is Mi MIX 4, while Mi 11 series, Mi 10 series, Redmi K40 series, Redmi K30 series, Redmi Note10, and Mi MIX Fold are the first batch of upgraded models, including Mi 9 series, A total of 32 models such as Xiaomi Mi 8 series and Redmi K20 series will be adapted, and the number of models involved and the number of users may reach the highest in history.
The previous MIUI 12 system brought new UI and visual element changes. In addition, it also contains many new features, including dark mode, improved privacy and security tools, new animations, and new wallpapers. So, what elements will be added to the MIUI 13 system? Let's take a look together.
First of all, the distributed menu of the MIUI 13 system will become a highlight of the system, which involves a lot of content, from car machines to smart homes, from camera photography to office productivity, etc., can be achieved with computers, tablets and even The cross-screen collaborative operation on the TV side is a bit similar to the previous Hongmeng operating system 2.0, and finally realizes the real "Internet of Everything".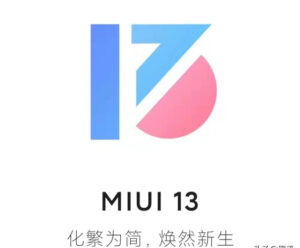 Secondly, security and privacy are also the focus of this MIUI 12 upgrade. Three functions including "flame", "intercepting network" and "hidden mask" will be optimized. At present, the troublesome permissions problem of Android applications and the problem of providing users with blank passes will also be resolved.
In addition, MIUI13 also uses layered dynamic icons. When exiting the application, the icon will generate real-time feedback based on the user's gesture. Changes in the direction and speed of the gesture will cause the application icon to react differently. It can simulate the physical movement of the three-dimensional space. The process from the icon to the full-screen application display uses coherent motion. Effective convergence and movement can be interrupted at the same time.
In the past ten years, MIUI has undergone 11 iterations and upgrades, updated a number of innovative designs, and has had a profound impact on the development of the mobile phone system. It is the out-and-out leader in the current Android system. What kind of performance will the MIUI 13 system do this time? let us wait and see.