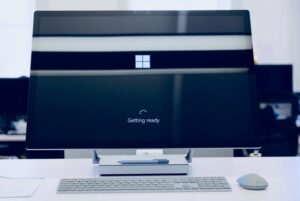 At the Microsoft Developer Conference, Microsoft CEO Nadella said that Microsoft fans can look forward to "new gadgets" for Windows 10 in 20201. Nadella confirmed that he is currently in charge of the next-generation Windows system, which has "significant significance." According to the previous news, this next-generation Windows should refer to Win10 21H2 "Sun Valley", and the system is expected to be officially unveiled this fall.
In his keynote speech at the 2021 Developers Conference, Nadella said that even if you look at all the opportunities highlighted today, Windows is still like a hidden dragon and a crouching tiger! Windows has never been more important than it is now. More than 1.3 billion people currently use Win10 to campaign for work, study, networking, and entertainment.
However, Nadella did not elaborate on Microsoft's plans for Win10, which is estimated to be disclosed until the next meeting in June. However, Nadella confirmed that a new generation of Win10 is indeed under development and it will be incredible. In fact, Microsoft claims that this will be one of the most important updates to Windows in the past decade. Nadella said that in the near future, we will share one of the most important updates of Windows in the past ten years, which will provide developers and creators with more revenue-generating opportunities. Nadella said that in the past few months, he has been self-hosting the next generation of Win10 and is very excited about it.
So what will happen to the next-generation Win10 system? According to the previously disclosed information, Microsoft is developing a new start menu, action center, taskbar, rounded corner windows and more refreshing animations. In the next few months, Microsoft's pre-installed App will also become the standard of the new design, supporting rounded corners. In the preview version, you can already see the redesigned Win10 interface displayed by Microsoft. The new Win10 interface is not a complete overhaul, but it can be seen that Microsoft is working hard to make many improvements, including the integration of WinUI 3, to ensure that the operation center and other functions are consistent with the new aesthetic concepts brought by other Microsoft products.
Dynamic tiles still exist in the new Win10, but they will become rounded corners. In the internal version, Microsoft seems to be testing a new start menu, the new start menu is significantly different from now, the start button has become more colorful, just like some animation improvements in Win10.
Microsoft is also building new development programs for developers, and Microsoft believes that these moves can help maintain its position in the computer market. Microsoft is currently observing revenue growth for Surface and Windows 10, and this trend will continue as ARM Snapdragon processor-based devices further expand their product line.