In this article, I will show you How to switch Metamask RPC to Matic network. Over the last few months, many of us is facing a common problem in Opensea while uploading NFTs via the Polygon network. When we are trying to List our NFT on Opensea it shows "Please Switch your wallet's RPC to the Matic network".
Follow the steps below and fix your problem very easily:
For Desktop:
First, open your Metamask wallet.
Click on the Access Account Details (Profile Picture).
Go to the bottom there you will find Settings.
After clicking on the settings. Click on the Network option. And select the Polygon network (or Matic Mainnet, or Matic — the naming can differ) from the list:
If there is no Polygon option. Then create a new one.
Now enter the following details: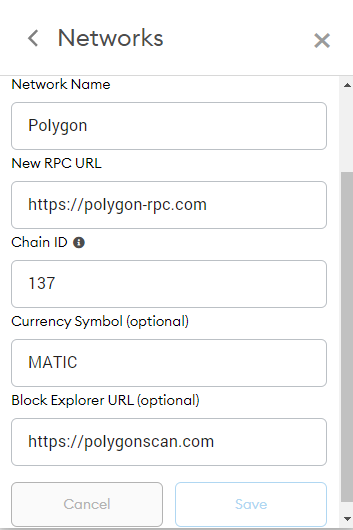 Network Name: Polygon
New RPC URL:
https://rpc-mainnet.matic.network or
https://rpc-mainnet.maticvigil.com or
https://rpc-mainnet.matic.quiknode.pro
Using https://polygon-rpc.com is most recommended as it aggregates multiple RPC URLs! See below for more information.
7. And finally click on the Save button.