When it comes to the Motorola brand, I believe many people will not be unfamiliar with it. It was once a giant in the mobile phone industry, but its subsequent sales have gradually declined, and its popularity is not comparable to that of Huawei, Xiaomi, and other brands. In recent years, Motorola has seized the opportunity of cost-effectiveness and launched the X30 series, S30 series, and other mobile phones, and the price-performance ratio is even better than that of Redmi, Realme, and other brands.
During the festive season, Motorola smartphones on sale started a price reduction strategy, and the price reduction is substantial, such as the Motorola S30, this mobile phone has a 12GB or 512GB storage combination, which is the so-called Champion Edition, Equipped with Snapdragon 888+ processor, the price is only $300 USD, the price/performance ratio is really too high, so what are the highlights of this phone
Appearance full of business atmosphere, 144Hz high refresh screen
In terms of appearance design, Motorola S30 is more inclined to business style. There are only two color schemes, black and blue. I believe many male users will like it. The appearance design is relatively low-key and textured. The machine is 75.53mm wide, 168.07mm long and 8.89mm thick. mm, the weight is 202g, the body is not light and thin, it will be more weighty in the hand, and the back cover has the classic circular logo of Moto, which looks classic.
Its front is a 6.8-inch straight screen, and it adopts a centered single-hole design. The screen frame is controlled relatively narrowly, and it is made of LCD material. It is very good that the frame can be so narrow. And supports 144Hz refresh rate and 576Hz touch sampling rate, daily sliding and playing games are smoother, and then there are DC dimming and low blue light certification, and the screen quality is very good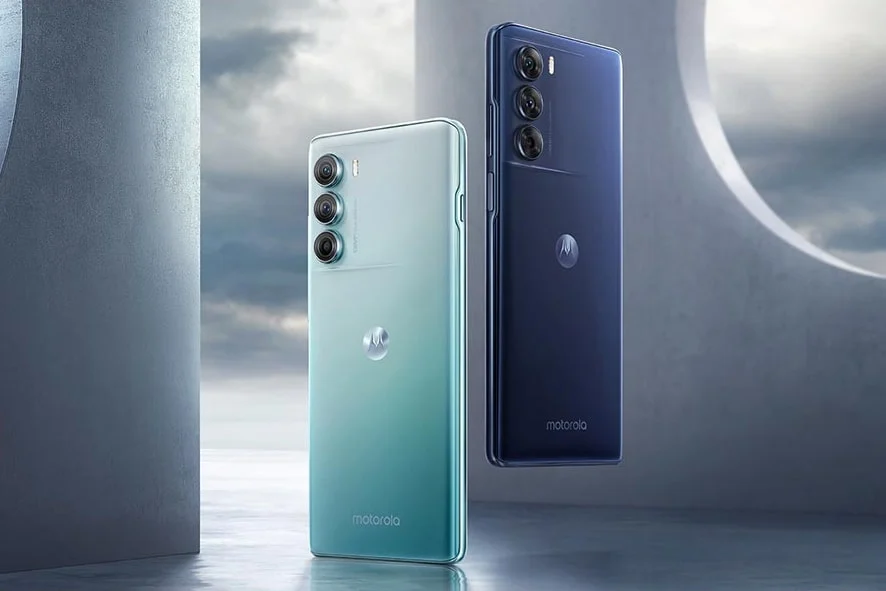 High-performance Snapdragon 888 Plus, built-in 5000mAh large battery
Motorola S30 is equipped with the Snapdragon 888 Plus processor. This chip has a 5nm process technology, the highest frequency can reach 2.9GHz, equipped with X1 super core design, with Turbo LPDDR5 storage and Turbo UFS3 .1 flash memory, the AnTuTu running score can get more than 850,000, the performance is better than that of the Dimensity 8100 mobile phone, and it supports 10 mainstream 5G frequency bands, and uses a more enjoyable 5G network.
In addition, Motorola S30 also has a built-in 5000mAh large battery, which is very comfortable to use with a large capacity. It can achieve 20 hours of video playback or 8 hours of games, and there is no problem in normal use for a day. If you don't play games, you can even play for a day. Two charging, but it also supports 33W fast charging, which is a fairly satisfactory level, and it is still suitable for mobile phones of the same price.
Rear 100 million pixels outsole main camera, pre-installed MYUI system
The Motorola S30 is equipped with a 108-megapixel main camera on the rear, with a 1/1.52-inch large photosensitive area, which supports 100 million-pixel straight-out shooting. The distance shooting, the front 16 million pixel selfie, the shooting effect will not be bad.
The machine is pre-installed with the MYUI system, which is specially designed for business people. It can realize various connections of various display devices such as PC computers and TVs, making office work more convenient. In fact, it is almost no different from the current domestic UI. It has some functions, and the fluency is also good.
Also Read: Redmi K60 review & specs – Review k60 performance
Conclusion
To be honest, Motorola has changed a lot in recent years. Motorola S30 may not be the best product at this price. Still, its configuration is definitely worth its price, such as Snapdragon 888 Plus, 12GB+512GB, 100 million pixels main camera, 5000mAh Large batteries, etc., the cost performance is very high.
If you don't need the 512 GB storage, you can also choose the 12GB or 256GB version. The price is low and is more cost-effective.