If you are going to sell products online, you must have heard of "dropshipping". Dropshipping means that e-commerce sellers do not need to hoard inventory, but only need to let the supplier ship directly to the customer after receiving the order. Dropshipping is very attractive to e-commerce sellers because sellers don't have to struggle to find warehouses that can store hundreds or thousands of products, and they don't have to spend time processing and shipping orders.
This article describes the whole process of "dropshipping", from the advantages and disadvantages of this model to the order processing process, and how to find regular suppliers.
Advantages of Dropshipping
The biggest advantage of choosing to dropship is that the seller does not need to invest a large amount of money in the early stage to purchase inventory products. This makes the e-commerce journey for sellers a lot easier. The seller only needs to pay for the product after receiving the order, which not only saves space, time, and money but also does not need to rent a warehouse. Packaging, processing returns, and managing inventory balance are all things these sellers don't have to worry about. As long as there is a computer, the seller can handle business anytime and anywhere, which is very convenient. You can sell any product as long as you find a supplier.
Disadvantages of Dropshipping
Dropshipping also has some disadvantages, the most common being the adverse effects caused by the supplier's mistakes. For example, a supplier sent the wrong item, or a package was delivered late or never delivered. Vendors fulfill orders for you while also fulfilling orders for other sellers, which means some human error may occasionally occur. However, the customer does not know that you are using the dropshipping model, and any mistakes made by the supplier will be borne by you, such as sending the wrong goods. When a problem occurs, the seller is best to take the following measures:
Acknowledging the mistake and apologizing to the customer, offering to help solve the problem. Do not mention dropshipping or suppliers, it will confuse consumers.
Makeup customers, refund shipping charges, or get a full refund.
If the supplier makes a mistake, the seller can ask them for a refund while compensating the customer. In this case, the seller does not have to pay the supplier for the product.
Another situation is that many drop shipping sellers get goods amount from multiple suppliers. When customers purchase multiple products, different suppliers are required to ship them, and sellers need to take these shipping costs into account. If customers think the shipping costs are too high, they will look for other sellers. Inventory is also problematic as sellers do not stock products themselves and have some difficulty tracking inventory. Finding solutions to monitor which products are in stock and which are out of stock requires additional resources, time, and technology from sellers.
Dropshipping supply chain
Sellers need to understand these problems and solve them. This involves an industry term "dropshipping supply chain", which includes three roles: manufacturer, wholesaler, and retailer.
Manufacturers – Manufacturers produce products that are then sold to wholesalers and retailers. Buying products in bulk from the manufacturer is the cheapest way to resell.
Wholesalers – Wholesalers buy products in bulk from manufacturers and sell them in bulk to retailers. Wholesalers have an MOQ (Minimum Order Quantity)—the minimum quantity of products that retailers buy from them at one time.
Retailers – Retailers buy products from wholesalers and sell directly to mass consumers.
Curious why dropshipping is not included. In fact, dropshipping is not a specific role, but a service.
Anyone can be a drop shipper, and if a manufacturer ships to a customer, they are providing a drop-ship service. Wholesalers are also drop-shippers if they ship directly to customers.
Shipping order process
Dropshipping has four main steps:
The customer places an order and pays, and both the seller and the buyer receive an order confirmation.
The seller sends the order information to the supplier, who will charge the wholesale price of the product.
The supplier (or forwarder), processes the order and sends the goods to the customer.
After all the above is done, the forwarder will provide the seller with the invoice and logistics tracking number, and the seller will forward it to the customer.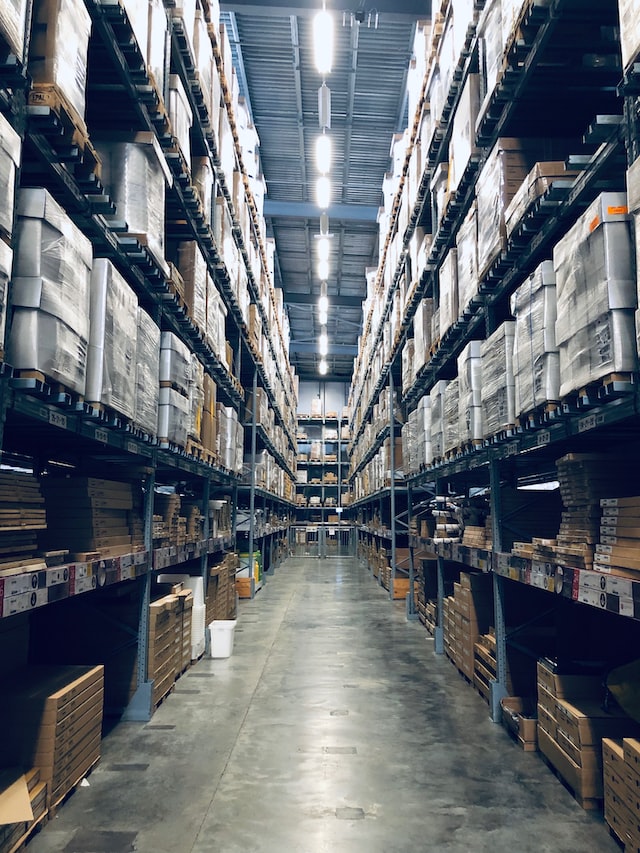 ---
How to identify counterfeit forwarding wholesalers?
Finding a supplier is not as easy as it sounds. It is not enough to find an old supplier at random and cooperate with him. Sellers need to find legitimate wholesale suppliers who buy directly from the manufacturer and can give you better prices. Identifying genuine suppliers can be a bit tricky, as traditional suppliers are not used to promoting themselves, which means sellers have a greater chance of finding fake suppliers than legit ones.
The following methods can help sellers identify whether the drop shipping wholesaler is orthodox.
Franchise Continuation Fee
If you come across a wholesale supplier who insists you pay a monthly fee or a fee for the privilege of doing business with them, don't say yes. Because orthodox wholesalers and suppliers do not charge a monthly franchise ongoing fee.
Lack of detailed contact information
Some companies bill themselves as "wholesale retailers," but hide key information: their addresses, phone numbers, and other business contact details. If you can't find this information on their website, buyers need to be wary.
Promise a lot of money
Any company that promises to make you a lot of money quickly with very little investment is unlikely to be legit. Like any other start-up business, success is only possible through hard work.
Minimum order quantity
Many companies will stipulate a minimum order quantity of products to avoid customers wasting time placing small orders. This ensures full business satisfaction for both parties. This is a very formal practice, so don't hold back when you come across a supplier asking for it.
Pre-order fee
It is acceptable if the supplier asks you to pay a Pre-Order Fee (POF) as the cost of packaging and shipping a single item. Many suppliers do this because it costs more to pack and ship a single product than to pack and ship in bulk.
How to find wholesale suppliers?
The most common way to find a supplier is to contact the manufacturer of the product you are selling and ask for the contact details of their wholesale distributor. Once the contact details are obtained, sellers can find out if they offer dropshipping services. Sellers can also use Google Search to get the information they need. The search term could be "resellers", "bulk" or "distributor", which will work better. Don't just search for "[item]wholesaler". In addition, you can meet many manufacturers and wholesalers at the trade show.
There are also many wholesaler directories on the Internet, but some require a fee to view. Sellers can search for wholesalers through SaleHoo, Worldwide Brands, EUROPAGES, The Wholesaler UK, and Wholesale Central.
How do sellers choose products?
To select the right product, you first need to conduct market research. See what your competitors are selling, which products are popular, and what your potential customers are interested in.
Sellers need to consider the following factors when selecting products:
MAP pricing
Sellers should first pay attention to the MAP (Minimum Advertised Price) set by the supplier for a certain product, which is the lowest price you can sell the product.
Adjust the price
As a consumer, you might not hesitate to place an online order for a product at a meager price. However, if the amount exceeds $1,000, are you still confident enough to buy it? Especially products you are not familiar with?
If the seller is selling high-value products, this needs to be considered. For example, you can give buyers a customer service number to negotiate a price they are willing to pay.
Accessories
When selling high-value products, it's a good idea to offer some accessories. For more expensive products, consumers like to shop around to find the best price. Then, in the same store, buy accessories at full price instead of looking elsewhere.
Sales of local specialties
Another business model is selling products that are hard to come by locally. For example, if a consumer can't find a Filipino Salakot hat at the nearest clothing store, what's his next step? Google search, of course. Finally, remember that it is much easier to satisfy existing needs than to create them. If no one wants to buy your product, there will be no sales.
Investigate Beating Competitors
Sellers can use tools such as Google Keyword Planner (in AdWords) and Google Trends to conduct keyword research. Only by choosing hot search keywords can the seller's ranking be improved. Google Keyword Planner will tell you how many people searched for this term in the past month. You can also enter the website name to view the website's ranking.
Google Trends will provide keyword search volume changes in different time periods, related terms frequently used in different countries, and seasonal changes in search volume. Backlinks are also important because Google loves links and uses them as one of its website ranking factors. There are also many ways to get backlinks, and occasionally someone likes to link to your website. Sellers can also search Google for reviews of your product, then contact review sites to recommend your site.
How to manage inventory
Managing inventory, especially with multiple suppliers, can be difficult. But if you don't do it well, you may lose customers. Therefore, it is best for sellers to use a cross-channel management system to synchronize the inventory of each retailer and automatically adjust the listing status. Sellers need to take some measures to avoid products out of stock.
Firstly, having multiple suppliers is a significant advantage for sellers as it improves the order fulfillment experience. For example, when one supplier is out of stock, other suppliers may still have stores. Relying on only one supplier can end up in all sorts of trouble. It is practical to pick a few retailers that have some of the same inventory. Also, see which products are in regular stock from suppliers and available for sale by sellers. If it is a product that is often out of stock, it will lead to higher order cancellation and refund rates, as well as customer loss.
Which suppliers to choose for delivery?
There are indeed many advantages to having multiple suppliers, but sellers also need to choose which retailers to drop ship when they travel orders. Sellers can choose the drop shipper with the lowest cost, but it is not easy to compare. Because in addition to product prices, shipping costs, VAT, and customs clearance fees must also be considered. These fees also vary by product. Or, if you want faster delivery and to save on shipping costs, you can choose a supplier that is closer to the customer.
How to deal with returns?
Contacting suppliers to learn about their return policies will help sellers better formulate their own return policies. If the customer wants to return the product, the following is the specific process:
The customer contacts the seller and requests a return
The seller asks the supplier to provide the RMA (Return Material Authorization) code
The customer returns the product to the supplier, and the address bar is marked with the RMA code
The retailer returns the payment for the wholesale product to the seller
The seller gives the customer a full refund
But if the product is damaged, the seller needs to be responsible for the refund, and the supplier generally will not pay for it. This is a risk that sellers need to accept in order to build a trusting relationship with customers. If the product is returned to the supplier, the seller needs to pay the replacement fee. This is another cost that the seller needs to bear, but it is not very expensive, so it is better for the seller not to require customers to pay this fee in the return policy.
There are many ways to develop an e-commerce business, and sellers need to constantly explore and try and make mistakes. Formulating a clear action plan and down-to-earth action is the only way to success.