Autonomous driving or self-driving, as a new driving mode, can be called a new peak of intelligent driving technology, and naturally, it has become the core competitive goal of related car companies. As a result, 2024 is also regarded as the "first year of autonomous driving" for new energy vehicle companies. Elon Musk's Tesla, whose mass-produced self-driving models are about to roll off the assembly line. In China, L4 autonomous driving models of Li Auto and GAC Aian will also be put into production, NAD L4 of NIO will support point-to-point autonomous driving, and Xpolit 5.0 of Xiaopeng Motors will also realize local autonomous driving.
On the other hand, there are few domestic and foreign companies that can actually operate autonomous driving technology on roads. It can be seen that the cross-border integration of autonomous driving technology is high and the market prospect is broad, so it is not difficult to understand: Xiaomi car, why not spare Huashan a road, but also directly to the top of Mount Everest in the field of intelligent driving.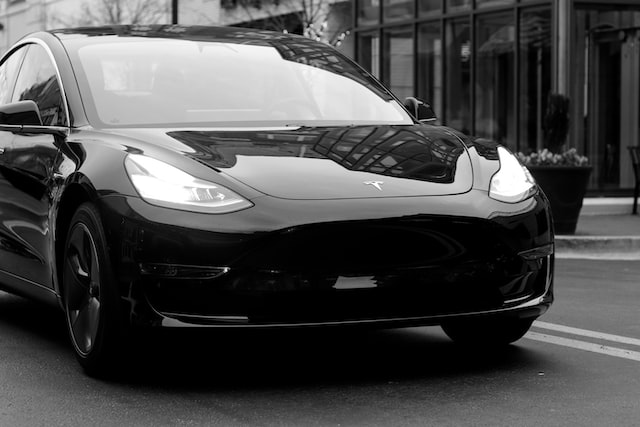 Xiaomi Group is a software design company specializing in mobile phones and home appliances, and major smart car companies also have their own supply chains, production, and sales systems, but in the field of autonomous vehicle manufacturing, except for sensors and chips, other parts are not much related to the car manufacturing industry. Therefore, Xiaomi Auto and other senior smart car companies are basically on the same starting line. In order to achieve the vision of 2024, Xiaomi Auto has invested more than $800 Million USD, invested and acquired more than ten upstream and downstream companies in the field of autonomous driving, established an exclusive team of more than 500 people, 144 test vehicles have been tested in the country, 200 A number of patents cover: human-computer interaction, high-precision maps and positioning, perception and intelligent hardware and other fields. In particular, it has developed a full-stack self-developed algorithm that is rare in the industry.
Xiaomi Auto has also realized: full-scene automatic driving, automatic U-turn without protection, automatic round-the-island detour, automatic avoidance of pedestrians, automatic continuous descent, automatic parking, automatic robotic arm charging, and other intelligent control scenarios. As Lei Jun, CEO of Xiaomi Auto, said: The Xiaomi Auto project has achieved more than expected development.
At present, artificial intelligent driving vehicles on the market can reach the L3 level at most, and safety accidents occur frequently, which seriously hinders the reliability of autonomous vehicles entering the market. In order to achieve true autonomous driving, high-precision maps and V2X Internet of Vehicles technology are the top priorities. In addition, some traditional car-making nodes such as Xiaomi's model platform, three-electric system, model design, and supply chain are still legends. These factors will affect Xiaomi's 2024 bet.