With the rapid development of the Internet industry, more and more enterprises rely on the Internet to develop their own business. Therefore, the website hosting industry has also ushered in the spring of development, and more and more companies provide this service. According to statistics, more than 90% of enterprise websites are zombie websites, and no one updates, maintain or manages them, so this is an industry that many enterprises need. If you want your website to be managed and designed by some professionals then check out JaxTown Websites. In such a fiercely competitive Internet era, in response to the service needs of different companies.
Why is WordPress a good choice for building a website?
It's safe to say that WordPress is one of the best platforms for building a website. WordPress is the most popular content management system on the internet, with more users than any other platform. Here are some of the main reasons why WordPress is a popular choice for many website owners.
WordPress is easy-to-use
WordPress has a very easy-to-use dashboard that anyone with moderate computer skills can navigate through and build a beautiful website. If you tried building a WordPress website years ago and gave up because of the steep learning curve, hear me out. WordPress today is nothing like it used to be. That said, it's easier than ever to use.
WordPress is cheap
The good news about WordPress sites is that a shared web hosting plan is more than enough for the needs of the user, and the amount of traffic the site will receive. So, you only need to purchase a simple web hosting plan to get a top-notch website up and running.
WordPress has customizable templates
Users don't have to be web designers to build a gorgeous website. WordPress is an open-source platform with hundreds of free and affordable templates that users can customize to their liking. This means that users can create their dream websites without writing any code.
Looking to buy Best Hosting Provider check - Hostinger Web Hosting
How to Build a Professional Website Using WordPress?
Now that you know why you should use WordPress, let's discuss how to start a website, how to choose a WordPress theme, and how to search for WordPress plugins.
How to build a website
As a quick recap, the first step in building a website is buying a domain name and purchasing a web hosting plan.
The following are the specific steps.
1. For buying a domain and Hosting go to Hostinger. Navigate to the home page for choosing a domain name.
2. Find "Domain Name" on the top navigation bar, hover your cursor over the "Domain Name" menu item, and enter the desired name. Choose a meaningful domain name. This could be a name or a word that someone else can remember and think is related.
3. Follow the steps below to sign up for a web hosting account. If the website is primarily for a local congregation and you don't plan on getting a lot of traffic, then a cheap web hosting plan will be sufficient.
4. Once you have a web hosting account, installing WordPress is just one click away.
5. During the setup process, choose a WordPress username and password. WordPress will send the login information to the email account. You can use this information at any time to log into your new WordPress account. Now that WordPress is installed, it's time to officially choose a WordPress theme and install some plugins.
---
How to Choose a WordPress Theme?
Remember when I said WordPress is easy to navigate? This is my chance to prove myself right. The specific operation is as follows.
1. Enter the domain name, then enter /wp-admin.
2. Log in to your new WordPress account by entering your username and password. This way you will see the WordPress dashboard.
3. Focus on the left navigation bar, hover over "Appearance" and click "Themes". WordPress will redirect you to the Themes page, where you will find thumbnails of different themes suitable for your website. Wherever you hover your cursor over any theme, you'll see "Details and Preview," which will give you a quick idea of ​​how the theme will look and function. Choose a suitable theme among them.
4. If you don't see a theme you like, click "Add New Theme" in the upper left corner of the theme page. WordPress will redirect to a new page with additional options.
5. Focus on the search bar on the right side of the screen and type in any words related to your website goals. After searching, you will see more templates that you can choose and customize to your liking. After you find a theme you like, hit activate and you're all set.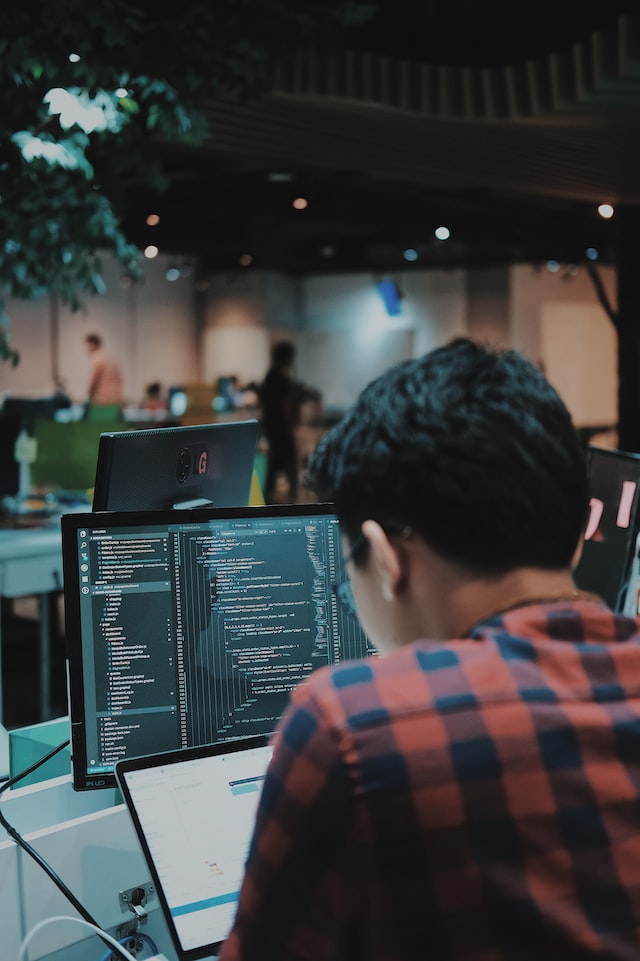 How to Choose a WordPress Plugin for Your Website?
After finding a theme you like, you can start installing some plugins for your website. As a quick recap, plugins are pre-coded tools that can be installed on a website to give it different functionality. For example, you can install a social media plugin and connect all social accounts. You can also install a contact form plugin. Plugins are available for any functionality you can think of that your website needs to have. Here are the specific steps on how to find plugins in WordPress.
1. Focus on the left navigation bar, find "Plugins", hover your mouse over it, and click "Add New Plugin". WordPress will redirect you to the plugins page.
2. You will see a clickable box called "Add New Plugin" in the upper left corner of the plugins page. click it.
3. From here, you can search the plugin directory using the search bar at the top right of the page. If you have downloaded the plugin's .zip file to your desktop, you can upload the plugin. Many of the most popular plugins will appear on the main plugins page. If necessary, you can take a look at what plugins are available and how they work. While every website owner may find some common useful plugins, the best advice I can give is to utilize the search bar.
Enter a keyword that describes the functionality of your site, such as "events calendar" or "email signup," and view available plugins. Note the plugin rating, when it was last updated, and how many active installs it has.
If you've always wanted to stay connected in this highly digital world, now is the time to start a website.