When it comes to smartphones the first question that comes to people's minds is whether Apple or Samsung is the best, I believe everyone is familiar with them. Now basically everyone has a mobile phone, and many people have two smartphones or even three smartphones. In recent years, the frequency of changing smartphones has decreased. I wonder if you still remember the last time you changed your smartphones. When was it?
For smartphones, different groups of people have other choices, some want good looks, and some want a complete sense of technology. Everyone is familiar with only a few mobile phone brands on the market.
Judging from the global smartphone sales data in the first quarter of 2023, the overall sales volume is not optimistic, with a year-on-year decrease of 13%, and only 270 million units were sold. There are two main reasons. The first one is affected by the economic recession.
Everyone's income has decreased, so the frequency of changing smartphones has decreased. Another reason is that the technology of smartphones has reached the ceiling and the gap between many smartphones is not very big.
Also Read: Which processor is the best Snapdragon or Dimensity?
But from the data, we can still see some clues. Although the overall total has declined, the rankings of major smartphone brands have changed. Samsung surpassed Apple, ranking first with shipments of 60 million units, while Apple ranked second with 57 million. The third place is Xiaomi, which is very familiar to everyone, with 31 million units shipped.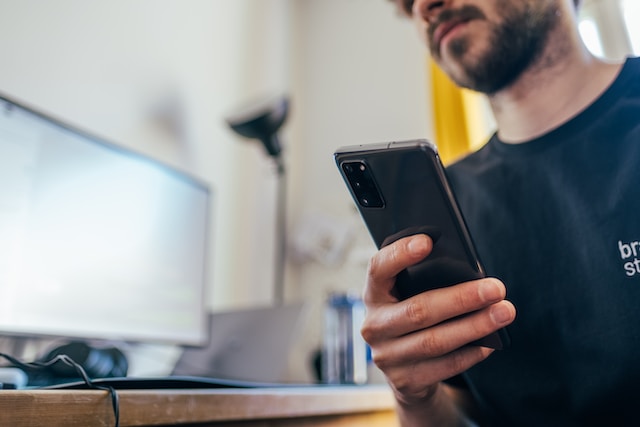 From No. 3 to No. 10, they are all dominated by Chinese brands, namely Xiaomi, OPPO, Vivo, Honor, Motorola, and Huawei, accounting for nearly 50% of the global market. In the Chinese market, Chinese smartphone brands account for about 80%, and Apple accounts for the remaining 20%. In the Chinese market, except for Apple smartphones, there are basically no other foreign mobile phone brands. Global mobile phone sales ranking: Huawei falls to 10th, Apple loses 1st, and Chinese smartphone brands occupy 8 seats in total.
Looking back at the development history of Chinese smartphones, it has not been easy along the way. Faced with many challenges, such as: cheap, copycats, etc., other foreign brands are considered high-end and have a face in the eyes of Chinese people. Therefore, every time a foreign smartphone brand releases a new product, you can see consumers queuing up in long queues and even draining their savings, just to buy a new mobile phone.
With the advent of the intelligent era, smartphones began to rise and began to change this situation. Take Realme, an emerging technology trendy brand, as an example. In just five years since its establishment, it has become one of the mainstream smartphone brands and has been exported to dozens of countries and regions.
The Realme GT Neo 5 launched at the beginning of the year has won many praises. 16 GB of large memory, 240 W of bulk charging, and 1 TB of storage are second to none in the same class of models. The appearance design is elegant and simple. It is equipped with 240 W full-level second charging technology and a battery with a capacity of 4600 mAh. The Tutu performance test score is 1.05 million.
Judging from the running score data, you can play the game smoothly. Equipped with a screen with a resolution of 1.5 K and a refresh rate of 144Hz, it is eye-catching in terms of appearance. It also has an awakening halo system, GT mode 4.0, etc., and has worked hard on heat dissipation. It uses heat-dissipating materials and can play for 2 hours. The game doesn't feel warmed up either.