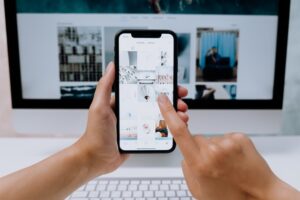 When the iPhone 12 was released last year, due to the small upgrade rate, many netizens ridiculed that there was no reason to change the iPhone 12, perhaps "iPhone 13 Fragrance". This time the iPhone 13 news has come out, and the upgrade location is basically determined. Compared with the iPhone 12, the improvement is obvious. Here is a summary of the eight reasons for buying the iPhone 13.
120Hz high refresh display:
Apple's 120Hz screen first appeared on the iPad Pro10.5 released in 2017, bringing unprecedented silky smoothness, whether it is browsing the web, scanning Weibo, and daily operations compared with other iPads that only have 60Hz. , It can be said that there is a gap between one day and one place. Some friends may not understand the refresh rate. You can go to the experience store to experience the difference. The 120Hz variable refresh rate can be freely cut according to the usage scenarios of the mobile phone. For games, due to the 120Hz screen, later game manufacturers will adapt the 120Hz mode to replace the previous 60Hz high frame rate mode! Since then, the game has reached a level of fluency comparable to that of a PC or console.
Apple A15 processor:
5nm+ process is adopted, which is more advanced than last year's 5nm. It is manufactured by TSMC and still uses a 6-core design. The CPU performance is expected to increase by 20%, and the GPU part is increased by 30%-50%, and GPU is also possible Support ray tracing, similar to ray tracing of Nvidia graphics card, can achieve more realistic effects, energy efficiency increased by 30%, lower power consumption, this performance is undoubtedly ahead of Qualcomm, Samsung, MediaTek 1-3 years, to deal with all current mobile phones, It can be said that there is no pressure, your game picture quality can be fully stretched.
Lidar:
Previously, this function was only available on iPhone12Pro and iPhone12ProMax. Now all iPhone13 series have it. It can measure the distance between the object and the lens so that the camera can better achieve precise focus and take high-quality photos.
Faster fast charge:
The new iPhone13 series or use a faster 30W, the power increases, the charging speed will be faster, such a charging speed can actually not always bring a power bank.
More color schemes:
The new iPhone 13 is expected to have at least 6 body-color matching, which can satisfy various user groups.
Higher pixel camera:
It is expected to be equipped with a 50-megapixel main camera and a 12-megapixel secondary camera with a large aperture. The amount of light will be greatly increased, and the picture quality and resolution will be further improved.
Affordable price:
Recommended reason: iPhone13mini and iPhone13 have 3 versions, namely 64GB, 128GB, and 256GB. The price of the iPhone 13 mini starts at 5499, and the iPhone13 starts at 6299. In this era when the chip is out of stock, it is very good and close to the people without a price increase.