Android and iOS are two well-known smartphone operating systems developed by Google & Apple. Each of them has its own advantages as well as disadvantages while being unique. IOS and Android have their own specific sets of emojis. Many people prefer iOS emoji over Android as they find it more natural and revealing when expressing one's feelings. In this article, we will show you how to get iPhone emojis on Android.
Emojis or emoticons are icons used to express feelings in texts. Emojis have transformed the way of communication as people have started to relate to emoticons a lot more for example using emojis to keep the conversation engaging.
Steps to get iOS/iPhone emojis on Android
1. Downloading iOS Emoji Keyboard app like Kiko & color emoji Keyboard
2. Rooting your device and installing iOS emoji module
3. Using Zfonts built-in ios emoji package
How to get iOS emojis on Android without zfont?
There are mainly two ways of getting iOS emojis on Android phones:
By downloading the iOS emoji keyboard app on your Android phone.
By rooting your Android phone.
Download the iOS emoji keyboard app on Android
Generally, downloading ios emoji keyboard app involves two ways:
Installing iOS emoji apps on the Android phone e.g. Kika Keyboard, Emoji Keyboard Zfonts – cute emoticons, etc.
As an alternative, if the Android phone doesn't support it, you can download an IOS Emoji font-style app.
Also Read: How to get iPhone like round edges on Instagram story?
IOS Emoji Keyboard app
Method 1:
In terms of emoji apps, iOS emoji apps are the most convenient option for those who prefer iOS emojis over Android ones. This is the easiest method, including only a few simple steps. Steps to access iOS Emoji through the iOS Emoji app are: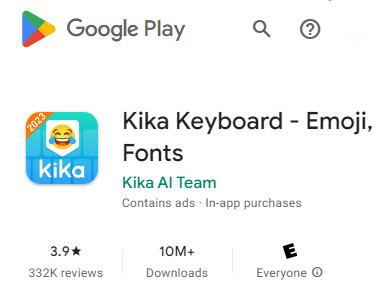 Open the Google App Store.
Search for an iOS emoji app, check the reviews, and download the one that you like the most among the top ones. In our case, we have downloaded the Kika Keyboard app.
Install the app
Then go to the settings app
Tap on the 'keyboard and input' bar. You can find it directly or type it in the search bar of the settings app.
As soon as you tap on the keyboard and input bar, many options would appear such as the default keyboard, google voice typing including the iOS emoji app you have downloaded.
Click on the emoji keyboard name which you have downloaded and allow it. Then go back.
Open any messaging apps and be aware of emojis and the keyboard.
Finally, you can look at the updated set of emojis on your Android phone.
Advantages of using Kika Keyboard for iOS emoji
It consists of many keyboard designs which can be added to Android phones.
Users can even add emojis to the keyboard.
The app allows for even more customization of font, color, and sound of the keys.
Images can be added to the keyboard background.
Method 2:
This option must be used when your Android phone doesn't support the iOS emoji apps and should be only considered when your Android phone allows changing the default keyboard. The most popular emoji font style apps are Flipfont 10 and Gboard.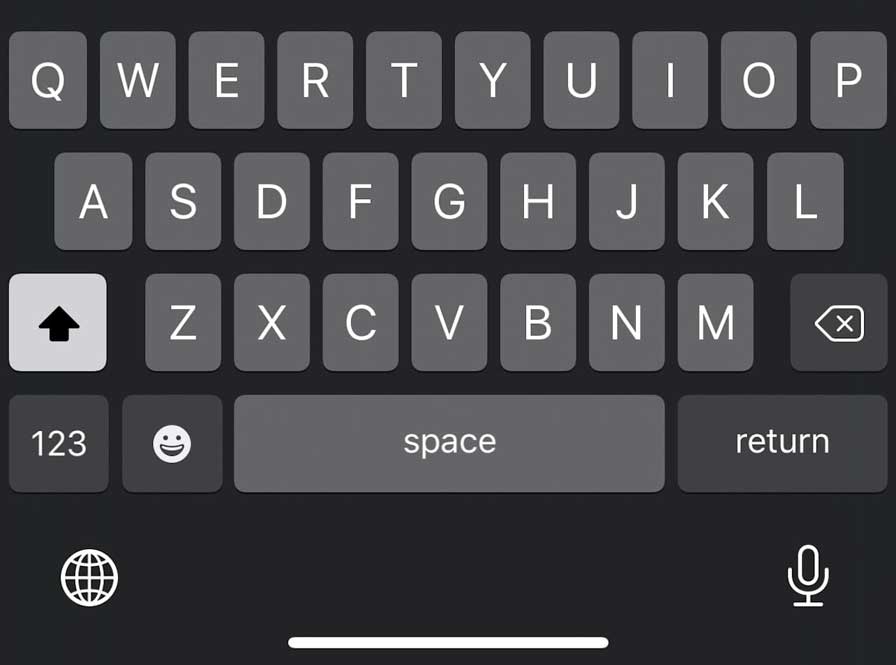 Steps to access the emoji font style app to have iOS emoji on Android.
Open the Google Play store.
Search for Emoji fonts for Flipfont 10.
Look into the app reviews and font styles.
Install it at your convenience.
After installing you can directly check out the fonts and styles once the app is installed on the Android device.
Pick out the font style you wish to have and choose it as the default.
Select the emoji Font 10.
Advantages of the Emoji Fonts Flipfont 10 App
It has the largest selection of emojis designs
Has a wide variety of fonts
This app consists of many multiple languages
Users can trust the app.
Disadvantage of Emoji Fonts Flipfont App
It cannot be installed on all Android devices.
Method 3:
The Google Keyboard App – Gboard
You can download Gboard to get iOS emojis on your Android phone if you do not have access to the emoji fonts for flip font 10. Gboard can be installed by following the same above-mentioned steps for Flipflop10.
Advantages of using Gboard
It consists of features of emoji search.
Primarily it gives users an efficient glide typing experience.
Gboard also consists of an emoji kitchen that can integrate different emoji according to the user's desire and convert it into rare ones.
Disadvantages of using Gboard
The default emoji cannot be customized on Gboard.
Also Read: How to use Tiktok in India?
Rooting the Android phone to get iPhone emojis on Android
By rooting an Android phone, the users get a chance to change the features and performance of their smartphone. Use this option if the phone is compatible with rooting. Rooting should only be done by a professional with extensive experience in coding otherwise many issues may arise.
So, mainly 2 apps are required to root the phone, Magisk Manager and the iOS Emoji Magisk Module.
The below-mentioned steps should be followed to root the phone:
Search for Magisk Manager on Google.
Download the app from a trusted source. Then tap to download (ensure to download the latest version of the app).
Followed by downloading the iOS Emoji Magisk module on your phone.
Allow the app to be installed from an unknown source by changing the setting.
Following are the steps to allow download from an unauthorized source into your rooted device.
Here are the following steps to make additional settings:
Click on Settings.
In step two, select Apps & Notifications.
Expand the Advanced option by tapping on it
Choose Special App Access.
Allow downloading from an unknown source
Start rooting your Android smartphone
Once the Magisk manager gets installed, tap into the app to open it
A plus (+) button would be present at the end of the app. Tap on it
Toggle on the file manager, and find emoji.zip (download iOS Emoji Magisk Module).
You can simply tap on the emoji .zip to install
A notification appears indicating the installation has been finished
The last step includes making the following changes to your Android smartphone
Now you have rooted the phone completely, you can enjoy the emoticons you have.
Bonus Method for Getting iOS Emojis on Android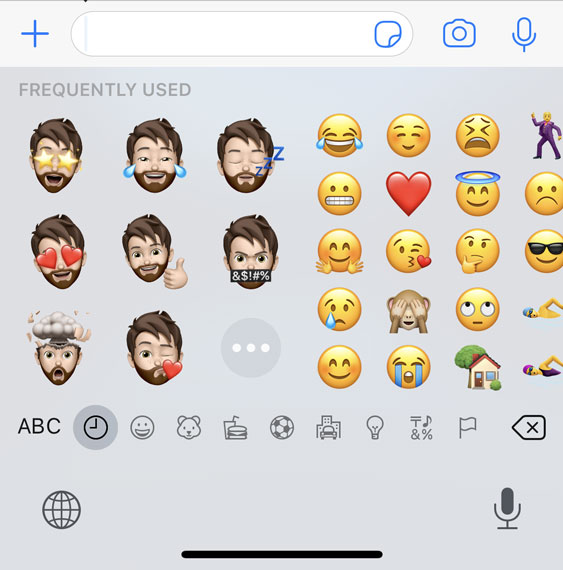 | | |
| --- | --- |
| Name | iOS Emoji Keyboard for Android |
| Size | 24 MB |
| Version | Latest |
| Update | A few days ago |
First, you need to download the ios emoji keyboard app.
After that open the app.
Allow all the permissions after installation.
Wait for a few seconds and then switch to this keyboard from your default keyboard.
Final Words
I would recommend you avoid the rooting method to get the iOS emojis on your Android phone because if your smartphone doesn't have much storage or RAM, it may make your phone laggy and slow. Try to download the iOS Emoji Keyboard app from the Google Play Store.
---
How to get iOS emojis on Android without zfont?
There are many ways to get iPhone emojis on Android without Zfont like downloading a pre-built ios emoji keyboard app from Google Play Store and rooting your phone.
How to get iPhone emojis on Android without downloading apps?
There is no way to get iPhone emojis on Android without downloading any apps. Downloading the pre-built ios emoji app is the easiest and simplest way to get iOS emoji.
How to get iPhone emojis on Instagram?
To use iOS/iPhone emojis on Instagram app we need to first change the system default emoji because Instagram uses system default emoji. You can follow the above methods to get ios emojis on Android Instagram.
How to get iOS emojis on Oneplus, Realme & Oppo?
If you want to use iOS emoji on Oneplus, Realme, and Oppo you first need the check whether KiKo, Green emoji apps are supported on your device or not. If supported just simply install the apps and it's done otherwise you need to root your smartphone and install the iPhone emoji module.